We have three kitchen collections, the Core, Concept and Custom Collections, all of which are designed by our team of experts in our Waterford showroom and design studio.
Our Core and Concept Collections, designed in Ireland by us, are engineered and manufactured in Germany using sustainable materials and only the highest standard of manufacturing techniques.
Our Custom Collection is handmade by our master-craftsmen in our workshop in County Waterford, using sustainably sourced natural timber and stone, with every element of your kitchen crafted from scratch using generations-old joinery and master-crafting techniques.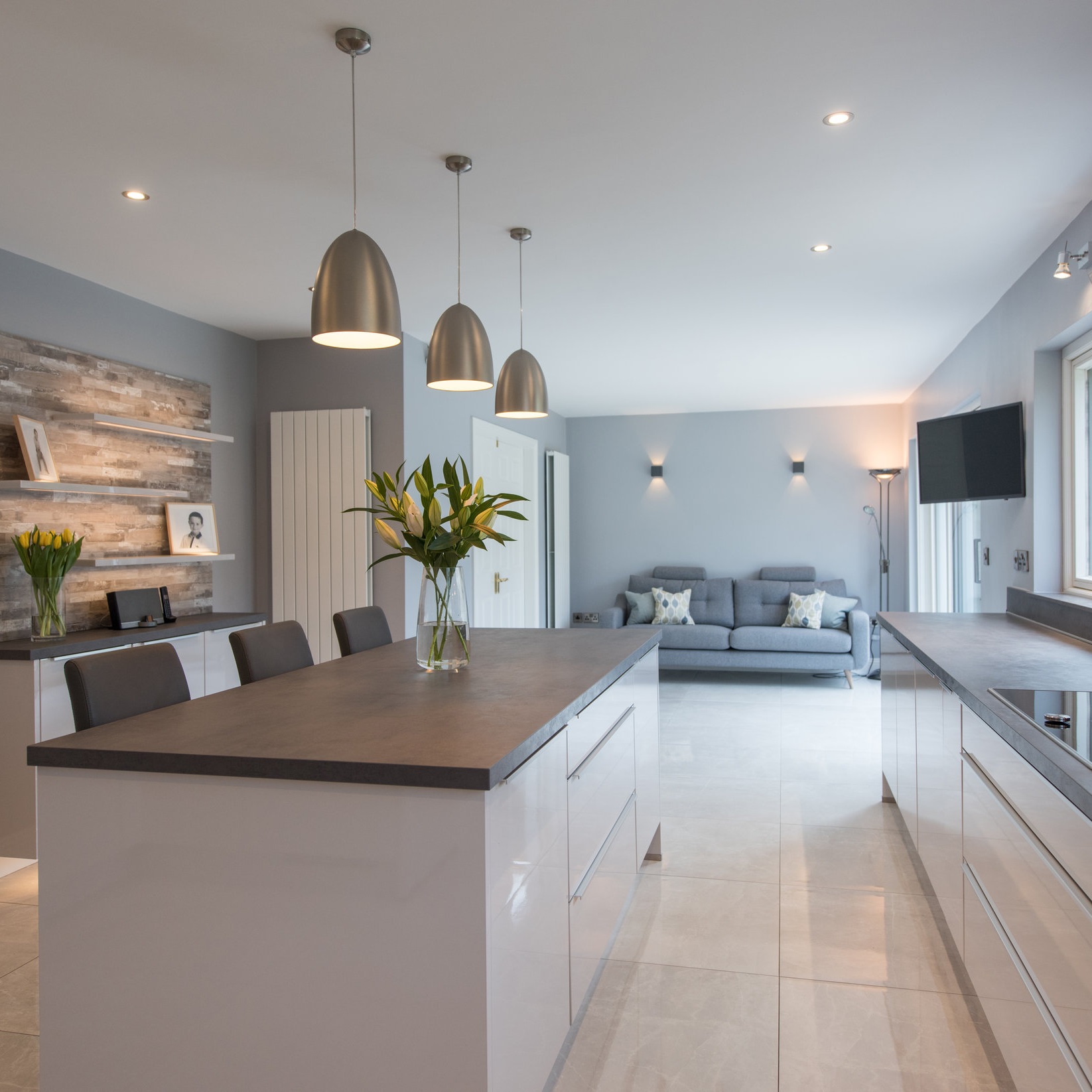 A considered collection of colours and design options that will never go out of style. The Core Collection is the benchmark for quality, style and expectation in Evoke. It is the collection upon which we built the Evoke brand and honed our craft of designing impressive kitchens. Prices start from €7,000.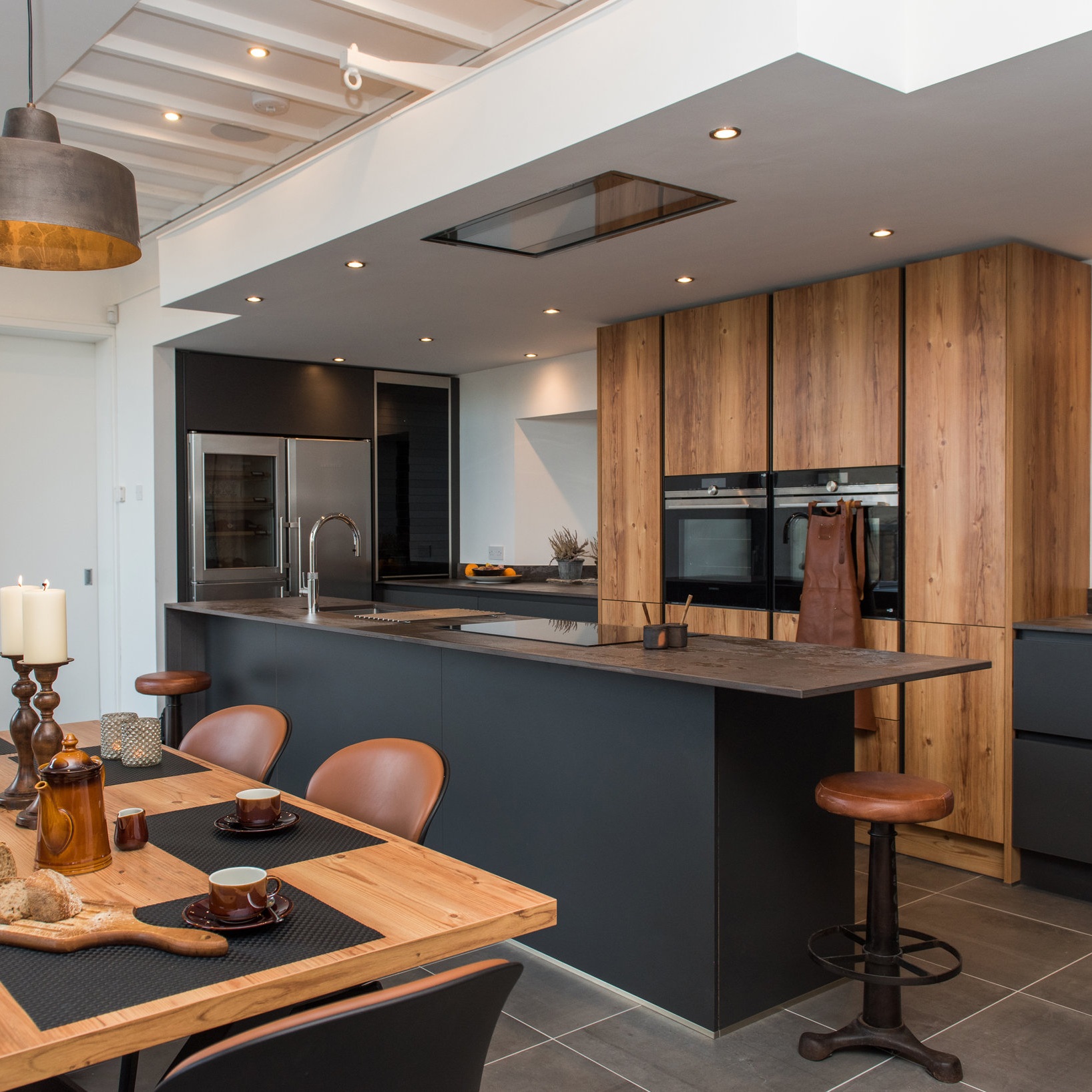 A collection of kitchens with an extensive choice of colour, configuration, and design options, engineered to Evoke's quintessential exemplary standard, enhanced by advanced technologies to improve function and usability. Take a greater step towards luxury living with The Concept Collection at Evoke.
Prices start from €12,000.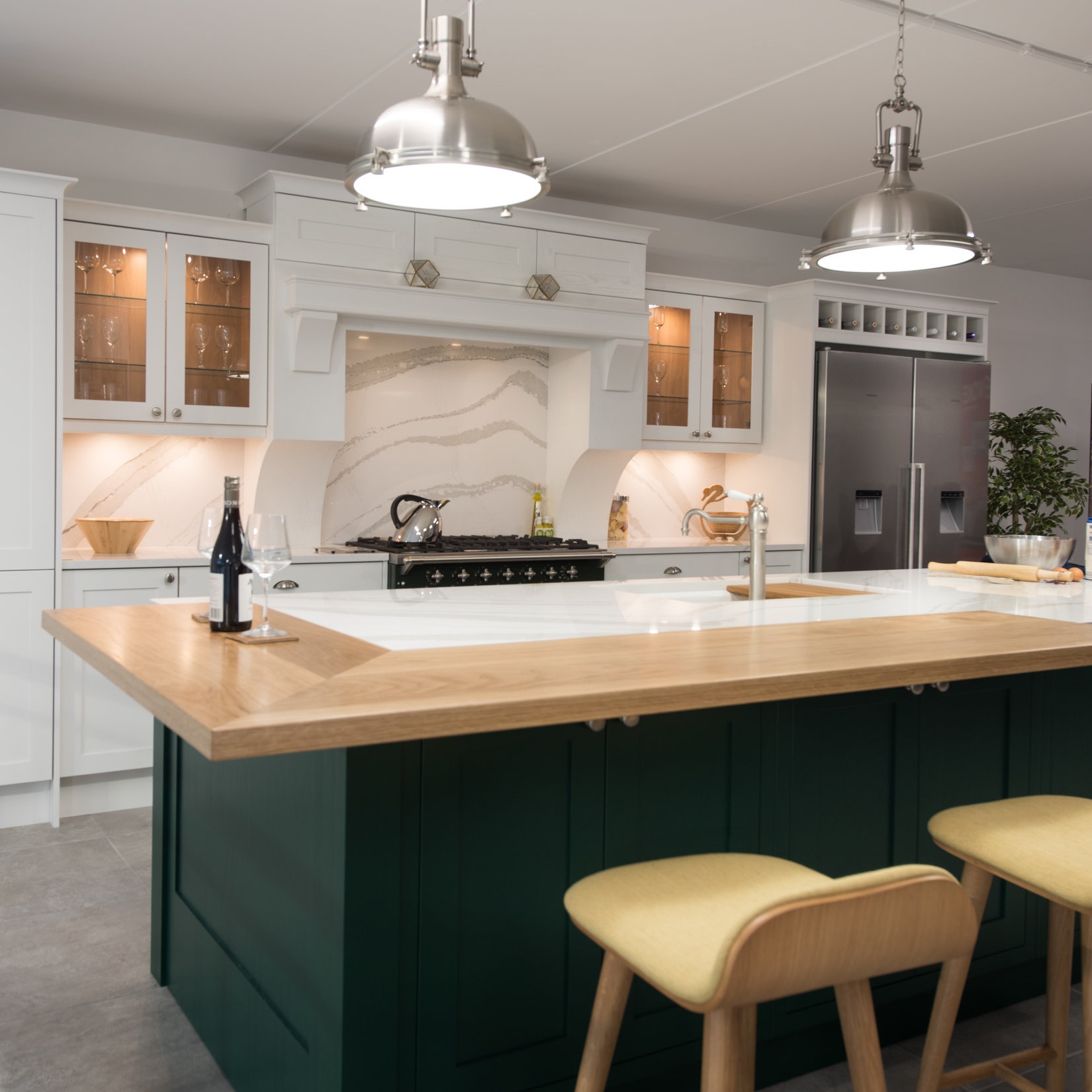 Designed with luxury in mind, each Evoke Kitchen from The Custom Collection is completely unique with an infinite choice of style, colour, components and integrated technologies. It is a bespoke masterpiece, expertly constructed by our skilled master-craftsmen in our workshop in County Waterford, Ireland. With The Custom Collection, the only limit is imagination.
Prices start from €21,000.
Exclusively at Evoke German Kitchens
We design, supply and install exceptional quality German engineered and Irish hand-crafted kitchens. But, we are not your standard kitchen retailer; an exemplary quality turn-key finish is what we strive for with every project. As well as kitchen design and installation, we offer a comprehensive home renovations service, supplying any necessary building, demolition or ancillary works, and an interior design service to advise on colour and furniture choices and home styling.
We have also been awarded as Master and Premium Appliances Partners supplying exclusive ranges of NEFF, Siemens, Quooker and Lacanche appliances, among other world leading brands, that you won't find in high-street shops or appliances superstores.

At Evoke, we also design, supply and install bathroom furniture complementary to our Core and Custom Collections, and we supply bespoke dining and lounge furniture and pendant lighting to help complete your renovation or home redesign.
Evoke Home and Interiors:
We have worked on some incredible projects to date; from period homes in the Irish countryside and luxury townhouses in Dublin City to countless busy family homes in a myriad of housing developments across suburban Ireland.
Evoke is a family business, owned and run by Declan and Colm Furlong, a son and father duo who share a passion for exceptional design and top quality materials, coupled with a superb appreciation for a great quality of life in a well designed home.
We are a highly skilled and knowledgeable team of 10 in Evoke, with expert designers, master-fitters and hand-crafters all based in County Waterford, Ireland.
Our flagship showroom is located on the outskirts of Waterford City, in the Esker Business Centre, just of the Six Cross Roads roundabout on the Outer Ring Road.
We look forward to welcoming you to Evoke.